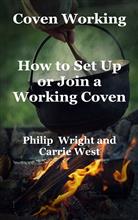 We often get asked why a large number of Craft celebrations are held on the night before an event – such as Mid-Summer Eve rather than the night of Mid-Summer Day. In the ancient world the day was observed from sunrise to sunrise and the night belonged to the day that came after it, not the day that came before it – i.e. Mid-Summer Night. Similarly some folk refer to Christmas Eve, Christmas Day and Christmas Night. Dawn, from an Old English verb dagian: 'to become day', is the time that marks the beginning of twilight before sunrise.

The Romans were originally an agricultural people and just as their year revolved around the seasons, their daily life was organised relative to the position of the sun in the sky. The day began at sunrise (solis ortus); this was preceded (i.e. before the day started) by about 30 minutes of twilight (diluculum) that followed first light (prima lux).

All this is, of course, related to ancient history – simply because all animals and plant life becomes active with sunrise the original start of day, while at dusk things will start closing down. In between was the midday signifying maximum Sun or the life-affirming force moving the seas, planet, life, etc - on the other hand midnight was the deepest time when the life-affirming force was missing. Nocturnal creatures were therefore seen as going against the natural laws.

The 'witching hour' – accompanied by shadows, tricks of the light and strange shapes that suddenly, somehow, appearing more eerie than usual, were said to come into their own at this time In folklore, the witching hour or devil's hour is a time of night associated with supernatural events. Creatures such as witches, demons and ghosts were thought to appear and to be at their most powerful – like Macbeth's 'secret, black, and midnight hags'.

Once again, it is the understanding of these things that strengthens our link to the Ancestors.