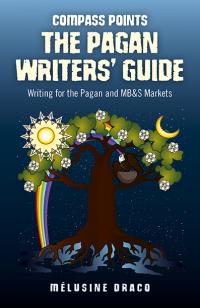 Mind Body & Spirit
The 'mind, body and spirit' genre is one of the non-fiction 'boom' categories that is destined to grow judging from the number of new titles appearing in the publishers' catalogues and the new magazines that have sprung up in recent years. But what exactly
is mind, body and spirit – or MB&S for short?

● In a nutshell, any traditional subject that encompasses old concepts of teaching updated so that the layperson has instant access to ancient wisdom;
● Traditional learning linked to New Age psychology and therapy to offer a key to personal self-help and improvement for a non-pagan reader;
● Alternative health and fitness regimes to improve the quality of daily living;
● Westernised Oriental philosophies utilising relaxation and harmony techniques without the need for in-depth study.

Unlike publications on witchcraft, magic and paganism, which were in the past only available from specialist bookshops – couched in esoteric jargon that added to the mystery and confusion – those dealing with MB&S subjects had a higher degree of 'respectability'. The reader didn't have to be pagan to be interested in alternative therapies. Much of this has changed since the publishing industry recognised a vast market potential in self-improvement and spirituality for the masses. Although the articles tend to be written from a non-magico-religious perspective, there are the occasional 'white witchcraft' columns that serve to demonstrate the increasingly open-mindedness of the commissioning editors.

MB&S covers a wide range of topics common to pagan writing and therefore requires a diverse stable of writers to meet the supply and demand. The topics fall roughly into the following categories and although the authors are usually listed as psycho- and dream-therapists, healers, counsellors, teachers, psychics, etc., this should not discourage anyone of pagan persuasion with working experience in these fields from submitting a proposal.

Health and Healing
Breathing and movement exercises; reflexology and chakra control; herbal remedies and aromatherapy; acupressure; creating perfumes; alternative choices in healing; channeling healing energies; shiatsu; self-healing; homeopathic medicine; creating sacred space with feng shui; Chinese herbal medicine; how to awaken and develop healing potential; iridology; massage; complimentary medicine; Chinese systems of food cures; gypsy folk medicine; Irish cures and superstitions; Tai Chi; flower remedies; yoga; Bach flower therapy; reiki; healthy eating, etc.

Divination
Using dreams and the Tarot to deter mine the future; moon, star and sun signs; the power of gems and crystals; Chinese elemental astrology; predictive astrology; lovers' horoscopes; palmistry; Chinese and Aztec astrology; handwriting secrets revealed; rune magic; tree wisdom; dictionaries for dreams, superstitions, etc.

Self-Help and Improvement
Developing the inner-self; psycho-regression; the power of inner peace; meditation techniques; sexual dreaming; how to attract money; the I-Ching; using colour to reflect holistic being; neuro-linguistic programming; the art of sexual magic; development of
the personality; transcendental meditation, etc.,
Spirituality
Using a psycho-spiritual approach to everyday life; practical guides to shamanism; how to develop psychic power; karma and reincarnation; supernatural sites; pre-death experiences and the after-life; spiritual healing; care of the soul; psychic protection; cosmic consciousness, etc.,

Folklore and Mythology
This category includes every form of Celtic influence, not to mention obscure topics such as Aboriginal mythology, and a wealth of superstition and folk lore from all over the world.


As we can see, there are few subjects that don't fall into the MB&S genre. The secret is to fully understand what is currently on offer and even more important – the level from which the subject is being approached by individual publishers. Many esoteric topics take years of learning before we even scratch the surface, so writing for the lay-person means that the subject must be couched in lay-person's language. The secret of MB&S writing is the author's ability to make the practice of their chosen subject appear easy to follow or achieve. A publisher will reject writing that goes over the heads of a general readership because the treatment is judged to be too esoteric or specialised.

As an example of a well-balanced MB&S title, without any pagan associations (although astrology also plays an important part in pagan belief), let's look at Jonathan Cainer's Guide to the Zodiac. Firstly, he has excellent credentials having written astrology columns for Woman, Prima and Woman & Home, The Daily Express, The Mirror plus magazines in USA and Australia. He was resident astrologer for The Daily Mail and although not many of us would be able to match such glowing antecedents, we will need to state why we are qualified to write about our subject and produce some background information to support
our claims.
Most people know which 'star' or sun sign they were born under even if they don't even glance at the daily horoscope in the newspaper. Jonathan Cainer gives a gentle, non-patronising introduction to his subject and then takes the reader right back to basics – even debunking the myth about 'being born on the cusp'. According to the author this is 'an artificial invention, created to cover up the fact that the zodiac signs don't conveniently click over at midnight on a particular date.' This little piece of throw away information immediately offers the essential 'hook' that shows this chap knows what he's talking about – and the budding astrologer wants to discover what other surprises are in store. Jonathan Cainer maintains a light and easy approach that is also entertaining since this is where he slips in his 'history of astrology in two pages'.

As we can see, this is an extremely well-balanced approach to a popular subject, but what happens if we want to tackle some - thing that is less familiar. Chris Sempers, editor of Corvus Books' 'Magical World' series was quite definite about the differences between writing for a specifically targeted readership and mainstream publications. Take writing about crystals, for example.

'Corvus is looking for magical material for magical practitioners, so we're not particularly interested in the mind, body and spirit approach. Mainstream publishers mostly require a lighter treatment on crystal healing or divination and usually steer well clear of the magical aspects. Even so, it still requires a broad knowledge about the propensities of individual crystals and what they can be used for. All these subjects stem from ancient lineage and I believe it's important not to trivialise them purely for monetary gain.'

These sentiments echoed my own feelings when writing Magic Crystals, Sacred Stones for Moon Books. The result is a book that is aimed at those who have explored crystal working as a beginner and who now wish to understand the mysteries of the Earth at a deeper level. Although it echoes the ancient beliefs in the magic surrounding gemstones and crystals, it is a book that will not compromise anyone who might otherwise shy away from what they would normally perceive as 'pagan writing'.

These subjects are also finding a growing range of outlets among the mainstream women's magazines aimed at the 20-40s age group. Study a selection of material from the mini-snippets in the weeklies, to full-length features in the monthlies and you're sure to find at least one article that falls into the MB&S category. The long-running (founded in 1936) monthly magazine, Prediction, caters specifically for writing in this category although many of the regular articles on subjects like Tarot and astrology are produced in-house. Freelance pieces from 800-2,000 words are welcome on Earth Mysteries, power animals and alternative medicine, and often written by well-known authors from the pagan community.

Even if you initially feel that there's nothing in mainstream MB&S for you, don't dismiss the genre out of hand. You may discover you're sitting on a wealth of material that could be re-slanted to sit quite comfortably within editorial requirements for non-pagan readers. And remember, some of the best-selling authors in this field are in their 50s and 60s, so it's an exciting new arena for everyone – not just younger writers.

Exercise
Prepare a list of esoteric subjects that come under your sphere of interest or expertise and separate them into three categories: beginner … intermediate … experienced. For example, we may have a reasonable working knowledge of the Tarot but not consider ourselves an authority on the subject. On the other hand, as an Initiate of a particular Path or Tradition, we should be able to offer a more serious and in-depth approach to belief.
Remember that the pagan reader will read your article with a far more critical eye, and that the slightest error will bring forth a torrent of 'letters to the editor', which will ultimately damage your reputation with regard to future submissions.

Select your favourite subject and try to write an opening (i.e. introductory) paragraph for (a) a pagan reader and (b) an MB&S reader. Which did you find easier? And why? Which of the two approaches was the most natural? The results of this exercise should point you in the direction of a compatible readership for the beginner writer, regardless of your standing within the pagan community.

_ Remember that all successful writers had to start somewhere.

The Pagan Writers' Guide by Melusine Draco was published by Compass Points in 2013. ISBN 978 1 78278 108 9 : UK£7.99/US$11.95 : 86 pages : paperback and e-book format.
​