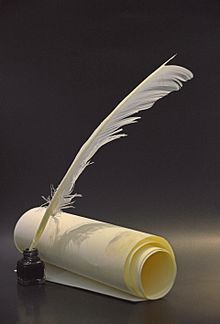 MARIA BLYTH interviews CoS Elder and professional card reader, Adrien Mastrosimone for Cunning Folk magazine
In many ways, Tarot de Marseille is one of the true elders of tarot decks, with early iterations circulating from the 17th century onwards. By 1700, what we now know as Tarot de Marseille was the standard pack manufactured by French and Swiss card producers, with its easily recognisable illustrations eventually copied and reproduced throughout Europe. The cards, with their clear lines and striking angles, were initially printed from woodcuts and then painstakingly coloured by hand or through the use of stencils by highly skilled workers. Very few of the 17th century decks survive today, though amongst them is the rather grotesque and delightfully lurid Jean Noblet tarot, published circa 1650. The only existing, though not quite complete, version of the Noblet tarot is held in the Bibliothèque Nationale in Paris, of which facsimiles (lovingly restored by Jean-Claude Flornoy) are available today.

So what makes Tarot de Marseille such a singular deck that it remains a popular choice for cartomancers so many centuries later? Renowned tarot expert and teacher Adrien Mastrosimone helped to enlighten me:
"I went through stages of picking up other tarot decks, such as the Rider Waite and then I studied Kaballah, then astrology - you go through all of this and eventually, after studying ceremonial magic, Golden Dawn techniques, Aleister Crowley, and all that jazz, I eventually went back to the Marseilles tarot, because there is too much ego in the other tarots. With the Tarot de Marseille, you have to really integrate the cards - it's much more about you making the connection. It's not about someone telling you what it means - it's much more about you stretching your mind, stretching your intuition, your relationship with the cards, really understanding that it's much more personal, interesting, and exciting because the Marseille tarot is a system that doesn't need other systems to make sense of it."

One teacher who was very influential for Adrien was Phillippe Camois, a direct descendant of the notable Marseille family who had printed Nicolas Conver's tarot deck since 1760. Conver's version of Tarot de Marseille had been one amongst many which the filmmaker and artist Alejandro Jodorowsky - in collaboration with Camois - studied in depth in order to reconstruct and restore the Marseille deck. Jodorowsky and Camois' version of Tarot de Marseille was published in 1998 after years of intense research, to great interest amongst students of tarot worldwide.

When it comes to studying a deck with such a long history, Adrien emphasises that there is no single jumping off point: "To learn something like this you need a lot of different ways in. Self-teaching is important - you read for yourself, you read for other people, and you learn from your mistakes, you learn from what you've done right. That's very important. The other thing is that yes, going to workshops is very important as well. You learn from everything - there is not a mathematical recipe for learning tarot. It's absolutely an art - you have to learn technique, this is very important. I studied as a ballet dancer and then as an opera singer, and then I ended up doing my own cabaret shows. So I understand art. And what is art? Art is a mix of strong technique, and on top of it you have the personality and something that makes it different. And reading tarot is the same thing - you need to acquire strong technique and then you uncover your own style. When you do eight or nine readings a day you're going to have days, unfortunately, when you need to rely on your technique. You know the spirit of the tarot is going to back up. When you're a professional reader, you will sometimes make mistakes, no one is god, and if you get to the point where you don't, you have nothing to do on this plane any more! I don't believe that only one way is sufficient."

Tarot de Marseilles' influence can be spotted in many contemporary tarot decks, and was clearly a strong force in the soup of symbolism that can be found in Pamela Colman Smith's Rider Waite Smith deck, published in 1909. Whilst both of these iconic decks share much in common, the Rider Waite Smith is often hailed to be the more accessible of the two due to its colourful and detailed pip card (minor arcana) illustrations. Nonetheless, serious tarot students and beginners alike - those who are willing to tap into their boundless imaginations - will find much magic and mystery in Tarot de Marseilles. This is a deck which remains unlimited in its timeless appeal.