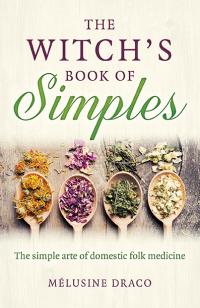 Although the Romans introduced many plants into Britain, it was the Emperor Charlemagne who actively encouraged the spread of herbs and spices throughout Europe; decreeing that each city within his empire should have a garden planted with 'all herbs'. The foreign emperor's edicts, however, did not reach as far as Britain and during the Dark Ages it was left to the monasteries to preserve and augment the legacy of herbal knowledge abandoned after the fall of Rome. Fortunately for posterity, at the Dissolution of the Monasteries c.1536, some valuable books and manuscripts on the subject found their way into private libraries.

Dr Richard Aspin searched through 17th-century recipe books to find out more about the herbal medicine found in Shakespeare's plays because locally harvested wild herbs were the foundation of medical practice in England of the time. Some plants were cultivated in kitchen and herb gardens, but they differed little from their wild equivalents. Exotic herbs – that is, plants from overseas – were beginning to play an increasing role in the English pharmacopoeia, but whether native or exotic, 'Simples' – 'those medicinal substances that nature provided without any human intervention' – still formed the basis of Elizabethan domestic medicine.

In Shakespeare's time there was a London street, named Bucklersbury (near today's Mansion House), so noted for the number of apothecaries who sold Simples and sweet-smelling herbs that in The Merry Wives of Windsor, Sir John Falstaff describes the dandified fops of his day as 'Lisping hawthorn buds that smell like Bucklersbury in simple time.'

William Fernie also made rare mention of the 'green men' [and women] who were first licensed in the Elizabethan Wild Herb Act to gather herbs and roots from wild, uncultivated land – but it was an occupation that had been going strong since the late 14th-century. A new kind of medical herbalist had evolved – the apothecary – who purchased plants collected from the countryside by these wandering herb collectors. In Green Pharmacy, Barbara Griggs records that during the 17th-century herbs could also be bought direct from the herb women in Newgate Market or Covent Garden. According to Fernie:

'Coming down to the first part of the present [19th] century, we find purveyors of medicinal and savory herbs then wandered over the whole of England in quest of useful Simples as were in constant demand at most houses for the medicine-chest, the store-closet, or the toilet-table. These rustic practitioners of the healing art were known as 'green men', who carried with them their portable apparatus for distilling essences, and for preparing their herbal extracts. In token of their giving formally officiated in this capacity, there may yet be seen in London and elsewhere about the country, taverns bearing the curious sign of The Green Man & [his] Still'

The Green Man & Still was a tavern originally situated at 335 Oxford Street, London and was also a coaching inn (a 1792 map shows it at the entrance to a stagecoach yard), the starting point/terminus of several stage coach routes out of London. Although the original tavern closed and re-located, it retained the Green Man & Still name as late as the early 1920s. Another Green Man & Still is recorded at 161 Whitecross Street, Clerkenwell in 1789 run by one Peter Richardson/ victualler from Sun Fire Office records held at the London Metropolitan Archives. It closed in 2006 and remained empty until it became a coffee shop in 2011. The 'Green Man' became a popular name for English pubs in the 17th-century (when the Distiller's Company Green Man & Still heraldic arms were still in common use), although most inn signs tend to feature the familiar foliated face of church architecture; while the 'green men' of Elizabethan times probably merged into the cunning-folk tradition and faded into oblivion.

The confusion between the two grew from a simple misunderstanding. Julia Somerset (Lady Raglan) only published one article on folklore in her lifetime, which appeared in the journal Folklore - formerly The Folk-Lore Journal (1883–1889) and The Folk-Lore Record (1878–1882) - and it almost certainly had a more lasting influence than anything written by her folklorist husband. She claimed to have investigated the supposed mythic-ritualistic origins underlying popular cultural motifs, but her focus of study was the foliate head seen everywhere in European medieval church decoration of the eleventh to sixteenth centuries. Before Lady Raglan's intervention, this figure had been anonymous. She gave him a name: the Green Man.

The Green Man largely disappeared during the neo-Classical period and Industrial Revolution of the eighteenth and nineteenth centuries, although this time also saw the rise in popularity of the related figure of Jack-in-the-Green at May Day festivities (and rather mysteriously having a particular association with chimney sweeps in the early years). Leaf-covered Green or Wild Men had been appearing in town pageants for centuries, possibly as live representations of the Green Man of church architecture, but the first attested appearance of Jack-in-the-Green was as recent as 1775. Indeed, one might have expected the Green Man to disappear completely in this age of science and rationality, and for a time he seemed to have done just that. But he has never entirely faded away … [The Enigma of the Green Man]


In Memory, Wisdom & Healing; The History of Domestic Plant Medicine, Gabrielle Hatfield has gathered together material from manuscripts, letters, diaries and personal interviews to produce a detailed picture of the use of domestic remedies in Britain from 1700 to the 21st-century. And although historians have neglected this captivating subject, her extensive research caused her to make an extremely important observation:

'How far have we misinterpreted the role of the 'cunning man' or 'wise woman' of the past? Perhaps many of them were the equivalent of this informant's aunt: well versed in plant medicines, and therefore able to help family and friends in time of sickness; just this and no more: there may have been no ritual or magic in their home medicines. This is not to deny the existence of magical and ritualistic practices in medicine. To deny this would be to fly in the face of evidence. What I am suggesting is that family plant-medicine was relatively free of these elements. Indeed, the use of native plants in self-help medicine in this country may have been the one constant thread in the history of medical practice. Magical and religious and astrological practices associated with physic waxed and waned in popularity, but the use of 'simples' remained constant: a standby for country people in times of illness.'

Knowledge was handed down orally and only rarely were written records kept for posterity in rural communities. And, as Gabrielle Hatfield also observes, what few records there are on the subject have usually been written by those with no direct experience of country remedies.

'Such writing tends to treat fragments of information as curios, of a rather quaint nature, to be collected together like a collection of dried butterflies. This not only removes the information from its context, it also tends to lead to a condescending attitude towards the users of such remedies. The very word 'folk' has come to have a patronizing ring to it, and too often accounts of folk medicine concentrate on the bizarre and fanciful. Taken out of context, and sometimes even quoted quite wrongly, this has built up a picture of folk medicine as a collection of odd and anachronistic rituals, practiced by the ignorant and superstitious. In reality, domestic [plant] medicine was a necessary tool for survival … and it is our loss if we dismiss this wisdom too lightly.'

Up until the 18th- century, botany and medicine were closely allied but they subsequently drew apart and developed as separate disciplines. This is not to say that the old herbal remedies disappeared: traditions were kept alive in many rural locations, and in some countries they never fell from use. In Europe the day-to-day use of herbs remained more widely practiced than it did in Britain. Mrs Maud Grieve, whose famous herbal was published in 1931, did much to promote the renewed interest in herbs in Britain in the 20th century.
Witch's Book of Simples: The simple arte of domestic folk medicine by Melusine Draco will be published by Moon Books 25th March 2022 : Paperback ISBN 978-1-78904-789-9